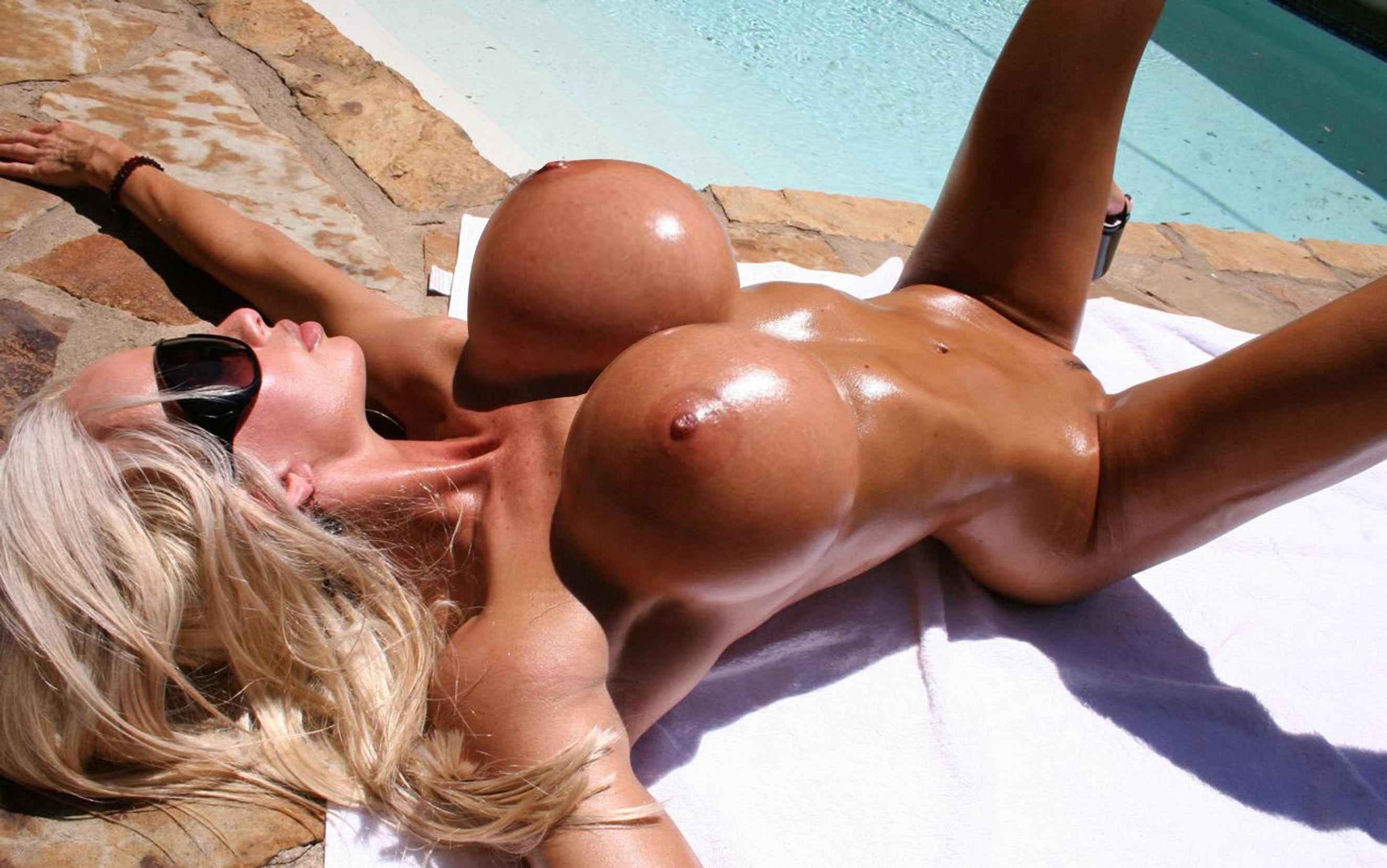 You don't have to be a porn star to buy yourself overly large fake tits. In fact I encourage all women to consider dramatically enlarging their breasts with the help of a plastic surgeon.
Even older ladies who have lost their good looks with their youth, you too should go out and purchase a pair of gigantic tits and I promise you you will still get the attention of many men regardless of what your face looks like.
In this sexy wallpaper we see just a normal naked girl, Becky, oiled up and working on her tan pool side with fake breasts that are almost too big for her tiny body.
Becky was faced with a decision many women about to get fake boobs face. How big can I get my implants without looking like a porn star or some barbie wanna be? And the answer is always Bigger breasts are always better. Whatever size of implant you are considering go at least two sizes bigger. According to a study done on woman and girls with implants more than 30% return to their doctor for one or more increases in breast size and at least 50% say they seriously considered having another surgery to increase the size or they regret not going bigger in the first place. Less than 5% wish they had gone smaller. These stats where compiled by doctor IPulledTheseStatsOutOfMyAss from the institute of IDontKnowWhatImTalkingAbout. Which I hear is a well respected institute.